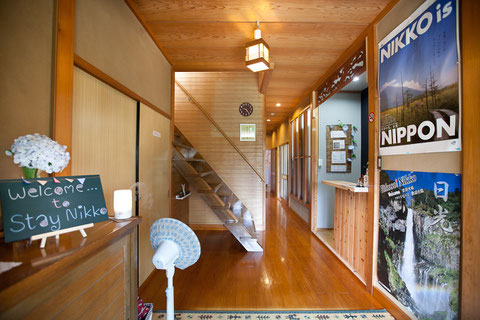 【STAY Nikko Guest house】
Our guest house is refurbished from a private Japanese house while maintaining the charm of its original design.
Our guest house is located near Nikko Toshogu Shrine, which is listed as a World Heritage Site.
You can command a view of Nikko Mountain Range and the Daiya River from the guest house. The refreshing view makes you feel as if time went by slower than usual. We have a Japanese-style garden, which offers space where you can relax to your heart's content.
We are located at a convenient 10 minutes walk from Tobu Nikko Station and 15 minutes from JR Nikko Station.
It is an ideal place to spend your holidays. You can relax to the tranquil sounds of the flowing Daiya River.
Nikko has a number of tourist attractions including Lake Chuzenji, Kegon Falls, Senjogahara and Kirifuri Highlands, as well as Toshogu Shrine, a well-known World Heritage Site. Join us for each unique season at Nikko. 
We look forward to your stay with us.
STAY Nikko Guest House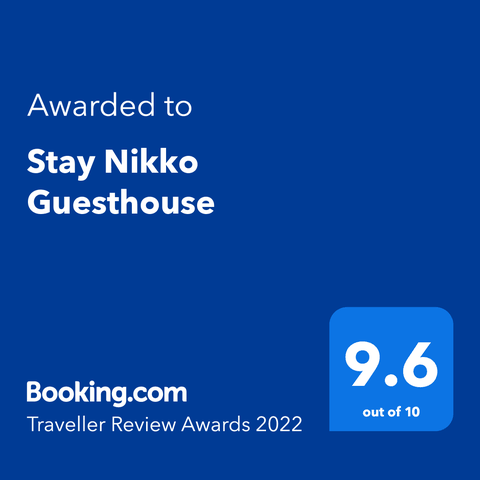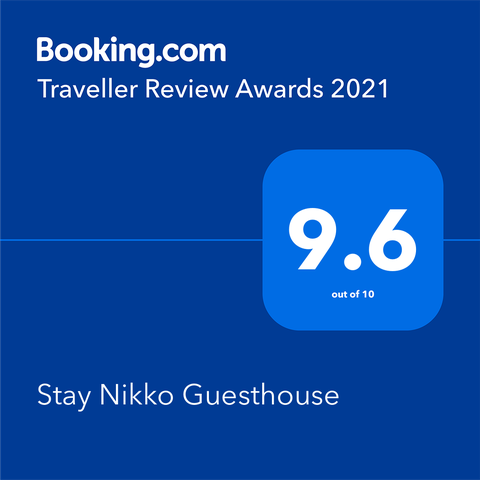 2020 Guest Review Award from Booking.com (9.6/10)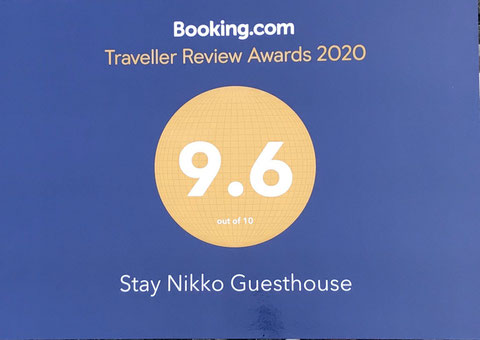 2018 Guest Review Award from Booking.com (9.7/10)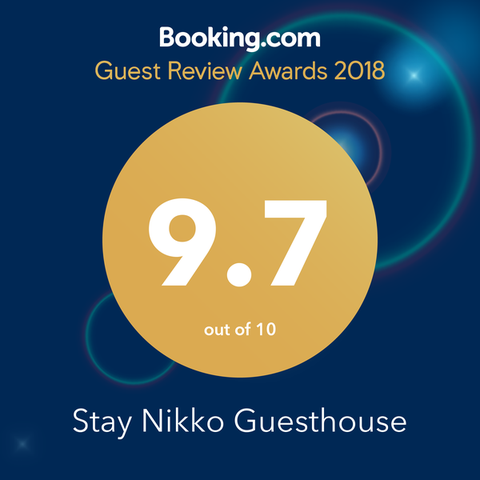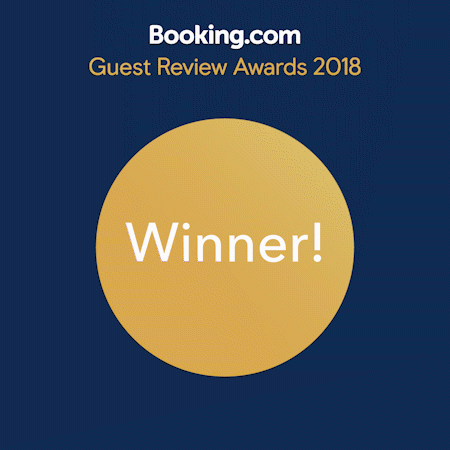 2017 CERTIFICATE of EXCELLENCE   (5/5)  by Tripadvisor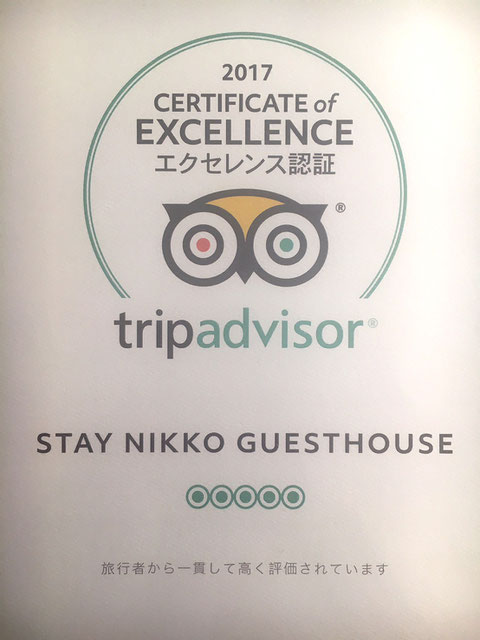 2017 Guest Review Award from Booking.com (9.7/10)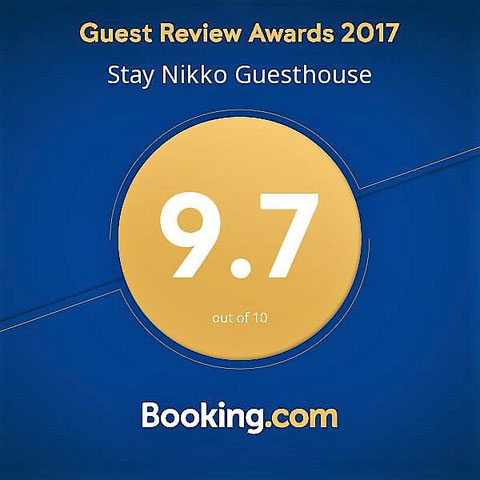 2016 Guest Review Award from Booking.com  (9.7/10)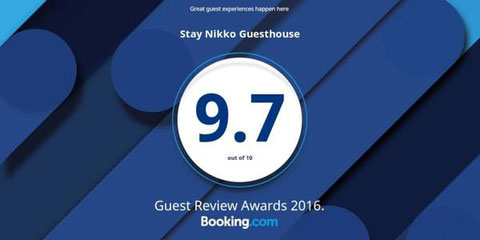 2015 Award Winner from Booking.com  (9.7/10)